The Farmhouse Inn & Kitchen Is one of the Best Restaurants in Whitefish, MT
If you are a lover of organic food and you are visiting Whitefish, MT, or even if you live locally, you will find the finest offerings at The Farmhouse Inn & Kitchen on Lupfer Avenue.
This is a B&B, café, and restaurant that was opened in 2019.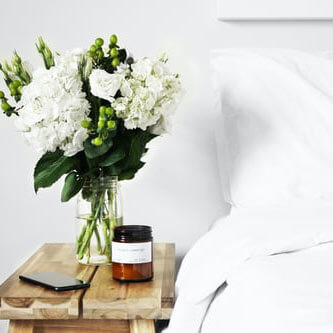 There is a choice of three rooms at The Farmhouse Inn & Kitchen if you wish to stay there, two of which sleep two and the third which sleeps four. If you are feeling very lazy, the staff will serve you breakfast in bed, but of course you can always come down to the café where breakfast is served from 8.00 am. Everything here is farm-to-table with all fresh ingredients, and the quality café food options for breakfast include Czech crepes made to Grandma Bejecks old-fashioned recipe. Three lovely crepes drizzled with melted butter, real organic maple syrup, and topped with fresh whipped cream. What a way to start the day!
Czech Breakfast Plate Options – Cafe in Whitefish Montana
Of course, you might prefer the Czech Breakfast Plate of a slice of Aunt Nettie's Vanocka (a Czech sweet bread swirled with almonds, cinnamon, brown sugar, and butter), a scrambled egg, a piece of thick cut bacon and a side of berries. Or perhaps the Farmhouse Breakfast Taco of corn tortilla, scrambled egg, cheddar cheese, micro greens, and house-made pico. Or the Biscuits and Gravy – house-made buttermilk biscuit smothered in sausage gravy on a bed of roasted potatoes, topped with a scrambled egg, cheddar cheese, and a slice of bacon. Oooh! The list goes on!
For lunch at The Farmhouse Inn & Kitchen there is a range of sandwiches all made using locally sourced fresh ingredients as far as possible. There is the soup of the day, a choice of salads, Farmhouse Lunch Tacos, and there is a kids' menu as well. You can also order a lunch box to take out with you.
The Farmhouse Inn and Kitchen staff strives to create farm-to-table fresh food that makes you feel good. Everything is cooked from scratch using nothing but organic fresh ingredients whenever possible. All the home-made breads, pastries, and desserts are made with organic non-GMO flour, and the kitchen uses real butter and fresh free-range eggs.
If you would like to book a table you can call The Farmhouse Inn & Kitchen on (406) 862 4211, but of course, you can always just drop in.
---