You can now get lunch at The Farmhouse Inn & Kitchen in Whitefish
With Coronavirus having such a devastating effect, there has not been a lot of good news or anything to celebrate lately, but here is one thing that should bring a smile to your face: The Farmhouse Inn & Kitchen in Whitefish, MT, is now open for lunch as well as breakfast. Yes, we are now open for curbside pickup or free delivery within the city limits from 8.00 am to 2.00 pm!
What's for lunch? Our lunch options change from time to time. Meal options available are options like beef bourguignon.Apricot balsamic glazed pork chops have been previously featured on the menu at The Farmhouse Inn and Kitchen. It doesn't get more farm to table than this. You will love our lunch options at the Farmhouse Inn and Kitchen.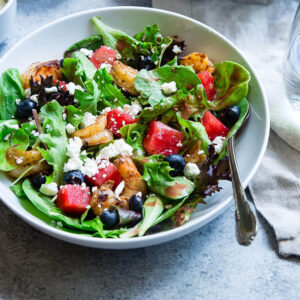 All of the food that we produce is locally sourced as far as humanly possible, much of it from our own family farm and other local farms, with the accent on organic food production. We do not use pesticides, antibiotics, hormones, or any other medications on our farm, and all our animals such as chickens, pigs, Nigerian dwarf goats, and sheep are grass-fed.
Start your day with our breakfast menu which includes Czech crepes drizzled with melted butter, organic maple syrup, and topped with fresh whipped cream. You might prefer our ham and cheese croissant made with nitrate-free ham, farm-fresh eggs and cheddar cheese melted on a buttery croissant with a side of fresh fruit. What about our Farmhouse Breakfast Sandwich with herbed egg, cheddar and bacon on a homemade brioche bun and a side of fruit?
Then again, you might prefer our Breakfast Burrito of flour tortilla, scrambled eggs, cheese, all-natural sausage, and homemade pico, to which you can add an avocado if you wish. We also do kids' meals such as our kids' crepe or bacon and eggs. There is a lot more from which to choose as well.
Breakfast & Lunch Offerings at The Farmhouse Inn and Kitchen
For lunch you can have soup of the day which is made with all-fresh ingredients and a choice of farmhouse salad or huckleberry salad which has mixed greens, berries, candied pecans, blue cheese, and huckleberry vinaigrette. The farmhouse salad contains butter lettuce, greens, purple cabbage, red bell pepper, carrots, pepitas, tortilla strips, and cotija cheese, with a creamy cilantro dressing.
We also offer a range of sandwiches such as turkey club, grilled Italian, BLTA, and Farm Stand Veggie which consists of avocado, greens, tomato, carrots, red bell pepper, micro greens, sun-dried tomato pesto, and roasted garlic mayo, on house made bread. There are more sandwich options as well which you can see on our menu.
So yes, Coronavirus or no Coronavirus, you can still have fresh farm to table organic foods from The Farmhouse Inn & Kitchen, and you can either collect curbside or we will deliver within city limits.
---