The Farmhouse Inn & Kitchen is the place to stay in Whitefish MT
Whitefish, MT, is situated in some glorious countryside with hiking and biking trails galore, and some wonderful places for campers.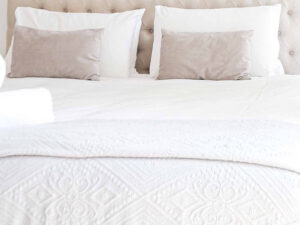 Only a couple of miles from downtown Whitefish is Lion Mountain Trailhead where you can see some prime wildlife.
We also have the Swift Creek trail and the Whitefish trail, and another trail which many people love is the Beaver Trailhead. The last one is accessible on Beaver Lake Road which is 7.5 miles from Whitefish on Hwy 93 North. Turn right on to Beaver Lake Road and the Trailhead is just past the Stillwater Mountain Lodge after 1.6 miles. If you are lucky, you may even see the beavers at work.
For water sports enthusiasts we have a number of lakes nearby to Whitefish. There is Whitefish Lake itself which is only four miles from the city and which is a short bike ride, or a longish walk if you don't have a bike.
Around 18 miles from the city is Tally Lake, and here you can rent a kayak, canoe, or paddleboard, or of course you can bring your own boat and indulge in some water skiing. A little further on is Swan Lake which is connected to Flathead Lake by the Swan River, and here there is a section known as the "wild mile" with class IV+ whitewater rapids. Flathead Lake itself has plenty of opportunity for boating and fishing, and you can also take a cruise. Some of the boat tours can provide dinner on board, and you can stop off at Wild Horse Island where, appropriately enough, live some wild horses.
Stay At Farmhouse Inn & Kitchen
The 2020 place to stay in Whitefish is the Farmhouse Inn & Kitchen where we have two luxury two person bedrooms and a third one which sleeps four. After a long day out on the hiking trails, come back and relax in a hot tub with our hand made bath bombs which we produce on our own farm.
At Farmhouse Inn & Kitchen we have a farm to table style café and organic bakery which is open for breakfast and lunch and where virtually everything we serve is organic, much of it from our own farm nearby, and other local farms. We use fresh ingredients and offer quality charcuterie options. We have a wide choice of fresh sandwiches such as, for example, our Turkey Club sandwich made with all-natural nitrate-free turkey, cheddar, bacon, tomato, lettuce, and roasted garlic mayo, on grilled house-made bread. We can provide you with a lunchbox if you are going hiking, biking, or visiting one of the lakes.
At the Farmhouse Inn & Kitchen we also cater for weddings, baby showers, and other special events. Come and talk to us and let us create a very special day for you.
---