We created the perfect spot for a luxury bed and breakfast and farm to table style Bakery and Café where we could feature produce, meats etc from farms in the area.
We remodeled the building from the ground up in modern farmhouse style. We now offer luxury guest suites and a farm to table style Café and organic Bakery open to the public for breakfast and lunch 7 days a week from 8am-2pm. We're conveniently located only a block away from the quaint town of Whitefish.
Our guest rooms are thoughtfully designed for relaxation with the laid-back luxury of a modern rustic farmhouse and personal touches like a custom spa gift box with hand made bath products, a basket of fresh baked treats, and a gourmet breakfast from our cafe. Guest suites have large soaking tubs and hand made bath bombs to ease tension after a long day hiking in Glacier National Park or a day skiing or mountain biking at Whitefish Mountain Resort.
After a good night's sleep, enjoy an organic breakfast in bed or come downstairs in our farm to table style Café where meals are prepared from scratch. Enjoy organic baked goods and Czech pastries made from organic ingredients.
We want to show you hospitality that will make you will feel warmly welcomed at The Farmhouse and make the most of your personalized experience at one of the most beautiful places on earth!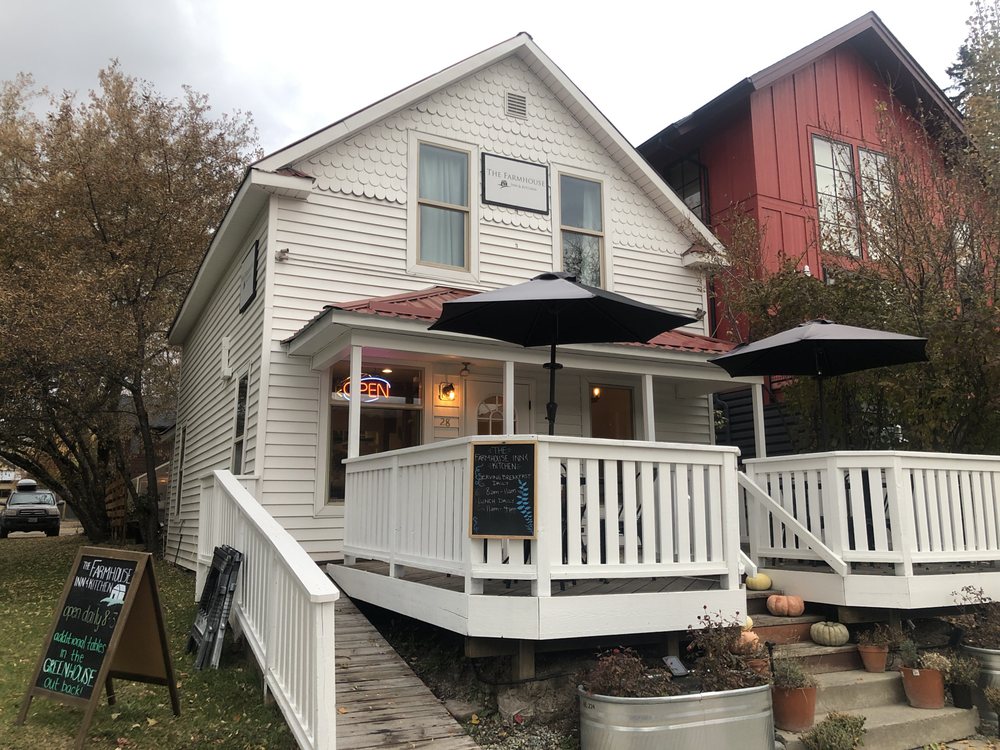 Bed and Breakfast
Upstairs features luxurious guest rooms with soaking tubs, fine linens, and handmade organic bath products.
Kitchen
Our farm to table style Café menu features ingredients from local farms, including our own family farm in Whitefish, and organic and gluten free options, fresh juices, and specialty drinks. The Café is open to the public for breakfast, lunch, and special events.
Empty attachment or post type not equal 'attachment'
Bakery
Our organic bakery features fresh baked breads, muffins, including gluten free items.